About
---
SAVT Mission Statement: To Promote and Advance Registered Veterinary Technologists
SAVT Vision Statement: Professionalism and Excellence in Animal Care
Veterinary Technologists that wish to practice veterinary medicine in the province of Saskatchewan are required by law to have membership in the SAVT and be registered with the SVMA. Please visit SAVT Membership for more information.
The Saskatchewan Association of Veterinary Technologists was founded to serve, support, and register Veterinary Technologists in the province. The Association places emphasis on professional and educational advancement of Veterinary Technologists, so that they may better serve the Veterinary Medical Profession. The Saskatchewan Association of Veterinary Technologists Inc. is a non-profit, non-union organization.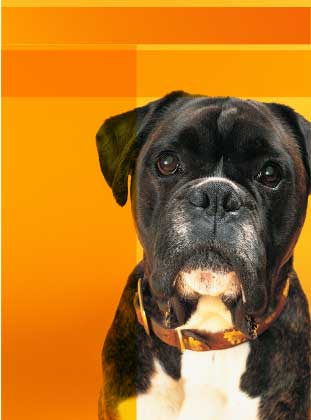 What is a Veterinary Technologist?
In order to qualify to become a Registered Veterinary Technologist (RVT) , the
individual must first graduate from a CVMA/AVMA accrediated college program.
Click here for list of Colleges.
The graduate must then write and pass the Veterinary Technician National Exam (VTNE). Next the graduate must register with the SAVT and be approved for membership in both the SAVT and the Saskatchewan Veterinary Medical Association (SVMA). RVTs must also submit Continuing Education Credits to remain in good standing.

Where can RVTs Work?
RVTs perform similar procedures to those completed in human medicine by nurses and medical technologists. They can work in veterinary hospitals or clinics, laboratories, meat inspection, zoos, game farms, dairy farms, swine barns, feedlots, research facilities and pharmaceutical sales.

What is the Difference Between an RVT and a Veterinarian?
Veterinarians are animal doctors that are legally allowed to do surgeries, prescribe medication, and diagnose patients. RVTs are able to assist veterinarians in these duties by performing many neccessary medical procedures in a veterinary practise. RVTs are not able to diagnose patients, prescribe medicine, or perform surgery.

Where can I study to become an RVT?
Click here for the list of AHT/VT Programs Accredited by the Canadian Veterinary Medical Association.
There is a two year Veterinary Technology courses offered at Saskatchewan Polytechnic in Saskatoon.
Click here for more information.
SAVT OBJECTIVES:
To promote progressive and humane medical care for all creatures.
To promote and maintain the professional image and high ethical standards of Veterinary Technologists through continuing education and public relations.
To speak for Veterinary Technologists in regard to legislative action.
To promote the educational and professional advancement of Veterinary Technologists.
To develop and maintain a Code of Ethics.
SAVT CODE OF ETHICS
A Code of Ethics elevates a group from a vocation to an occupation with professional standards.
A Code of Ethics cannot be created by resolution or formed overnight, but is founded on standards of behavior for the enrichment of the membership and to those animals within their care.
SAVT PROFESSIONAL DEPORTMENT
Members shall practice humane treatment of animals at all times.
Complete honesty and integrity is expected of all members.
It is the duty of all members of the Association to conduct themselves in accordance with this Code of Ethics.
No member shall indulge in an illegal veterinary practice or encourage others to participate in such practice, and it is the duty of the members to report such violations.
No member shall make a diagnosis or determine any course of treatment.